About the Upper Black River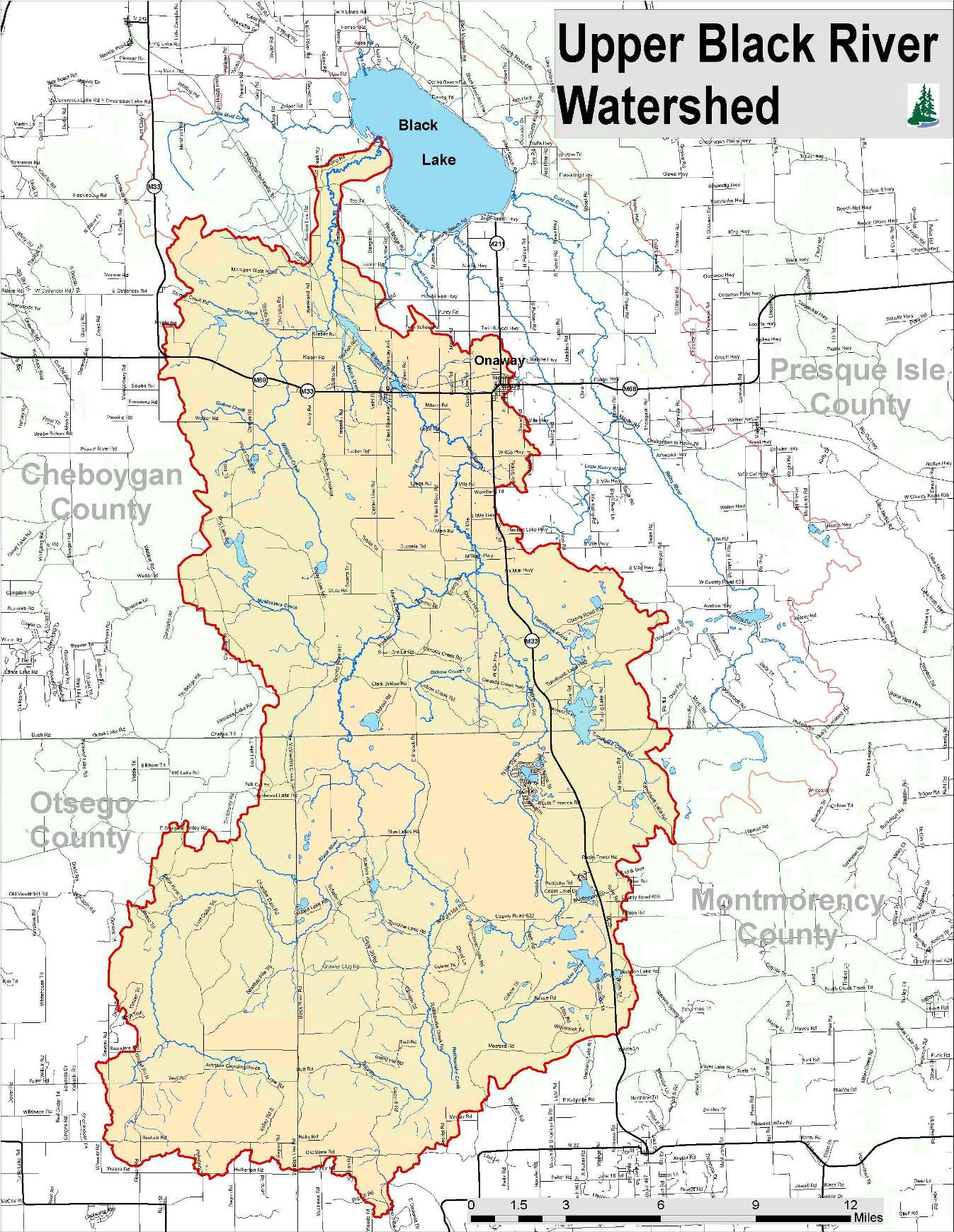 The Upper Black River is a part of the Black Lake watershed and encompasses 547 square miles in northern lower Michigan. It represents 37% of the 1,461 square mile Cheboygan River Watershed and is home to one of the finest brook trout fisheries in the eastern United States. Canada Creek and the East Branch are well-known tributaries of the Upper Black River, and the Upper Black River is one of two major tributaries to Black Lake where one of the largest inland populations of lake sturgeon reside.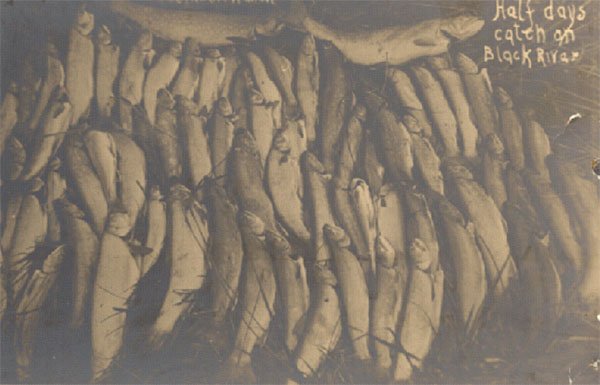 Like most northern Michigan rivers and streams, the Black River enjoys a bittersweet legacy. The combination of abundant natural resources and an emerging nation's appetite for consumption of these resources led to the over-harvest of the area's timber at the turn of the 19th century and the significant stream bank erosion which ensued. The Upper Black River is likely one of the few streams in Michigan's lower peninsula to have historically had a resident brook trout population which dates back to the end of the most recent Ice Age. Interestingly, it is also home to two endangered species – the Hungerford's Crawling Water Beetle and the Lake Sturgeon.
Hungerford's Crawling Water Beetle
Lake Sturgeon
Because of its natural beauty, abundant public access and what was once considered one of the finest brook trout fisheries east of the Mississippi River, the Upper Black River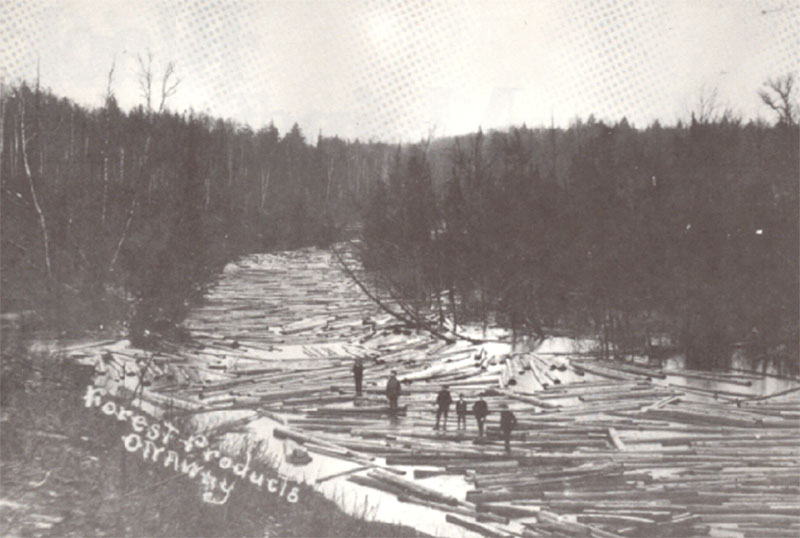 has been frequented and written about by literary legends such as Ernest Hemingway and industrialists-turned-conservationists such as Saginaw's William B. Mershon.
Because of the extensive size of the watershed (in excess of 500 square miles) when interest began to arise in its restoration and rehabilitation, a concerned group of individuals elected to begin these efforts in the most critical area, its headwaters, and continue those efforts downstream. This initiative resulted in the 1993 formation of the Upper Black River Watershed Restoration Committee (UBRRC), known today as the Upper Black River Council.

Over the years, the UBRC's partnership with the MDNR Fisheries Division has confirmed through study data that growth rates of brook trout in the Black River system are among the highest found in any study area in Michigan. UBRC projects have attempted to reverse the degradation in the river's habitat for brook trout as well as the invertebrate population upon which these growth rates depend.  An additional challenge in recent decades has come from exploding beaver populations whose presence has resulted in more negative effects than positive benefits. Their activities are largely recognized for obstructing flow resulting in elevated water temperatures, stream siltation and, in some instances, impairing fish passage. Additional UBRC efforts include a river temperature monitoring program which annually deploys and recovers digital loggers which are integrated into the MDNRE water monitoring database.
In spite of this success significant challenges remain. Increasing competition for restoration funding together with declining funding for both state and federal natural resource agencies makes the role of the UBRC even more critical.  In April of 2011, the UBRC received designation as a 501(c)3 non-profit conservation organization. All contributions to the UBRC are tax deductible. If you or your organization would like to assist the UBRC in furthering its mission, as a volunteer or through a financial contribution, please visit our Donation Page or contact Carol Moncrieff Rose (This email address is being protected from spambots. You need JavaScript enabled to view it.) or one of our project partners.